Next Faire Date

Jan 07 2024
For information call 510-522-7500


1st Sunday, every Month

Bring the family, free admission for all children under 12 years of age with a parent.


STAY APPRISED OF UPDATES HERE

VIP Shopping
6:00 am - 7:30 am
$20.00
Early Buy
7:30 am - 9:00 am
$15.00
Morning
9:00 am - 12:00 pm
$10.00
Afternoon
12:00 am - 3:00 pm
$5.00
No admittance after 3:00 PM
Next Faire Date is Jan 7, 2024!
The Alameda Point Antiques Faire is the largest antiques show in Northern California. Held on the 1st Sunday of every month, the Faire boasts over 800 Dealer booths. All items are 20 years old or older. Our faire is the ultimate place to shop for vintage and antique home decorations, clothing, furniture, jewelry, art, pottery, books & collectibles.
Tickets are available for all admissions, CASH ONLY, at the Box Office. Parking is FREE. Our Shuttle will be operating between 8:30 am and 3:30 pm to shuttle customers from the parking lot to the Faire Entrance, with occasional stops at the Ferry Building on Main Street.
We are in a Wildlife Sanctuary and pets are NOT allowed per our Use Permit. Service Dogs are exempt from this rule.
---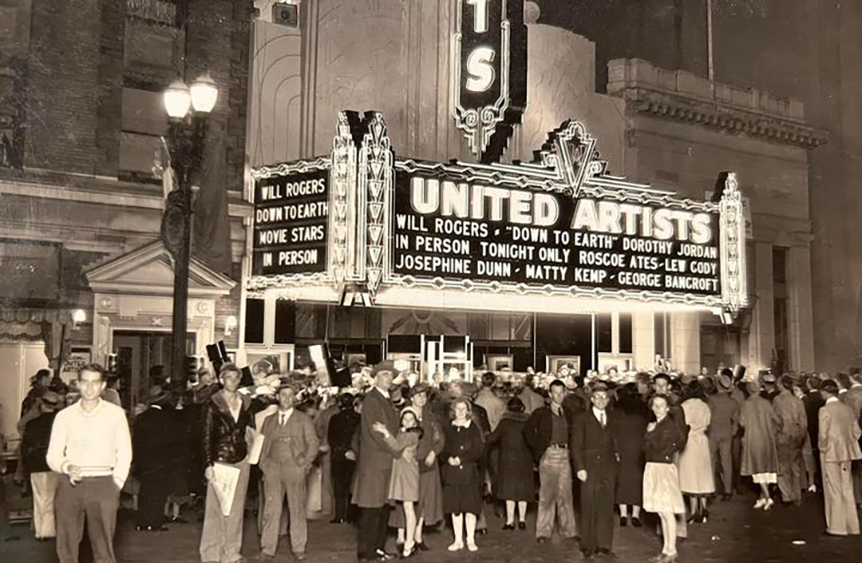 THE SAVE THE HISTORIC BERKELEY UA THEATER PETITION IS LIVE:
PLEASE SIGN THE PETITION! (click the link)
---
TRIBUTE TO DEALERS WHO HAVE PASSED.
We are starting fresh in 2023. Know that our dealers who passed will always be in our hearts.
Some of you have been attending the Antiques Faire for many years and have come to know our dealers. Customers have requested that we let them know when someone in our dealer family is no longer with us. With that in mind, we will post when we lose someone.
Dean Arbucci passed away on August 16, after a long fight with cancer. He had been selling at the Antiques Faire since the show opened. His booth was H12. Many of you remember him at the Auction house as well, where he shopped regularly. Our hearts are with his family and friends. He will be missed!
In September, we lost another vendor, James Thomason. James and Beverly sold in booths O01, 02, and sometimes 03 for many years. James suffered a stroke after the September show and passed before the October show. His wife Beverly will continue to sell in their booth O01. We are saddened by his loss and will miss him greatly. Our hearts and with Beverly, their family and friiends.
On August 7th, the day after the Tiki Oasis Show in San Diego, Tom Nigman, known by all as Tiki Tommie, passed away. Some thought he waited for the show to end, but he wan't able to participate this time. Tiki Tommie has been a Dealer at our Vintage Fashion Faire for over a decade, was a friend to many Antiques Faire Dealers and a regualr shopper at our show. Tommie's vast Tikiana colletion will be sold by his friend and caretaker. His friendly spirit and expertise in all things Tiki will be missed. Our hearts go out to his friends and family.

---
Follow us on Instagram @AlamedaAntiquesFaire
Like us on Facebook.com/AlamedaPointAntiquesFaire
---
We are proud to be named one of America's Best Flea Markets by Architectural Digest online. (Click to view the article).
---
PROTECT YOUR TENTS FROM DISASTER WITH PROPER WEIGHTS. (click to view the tent disaster).
A freak wind event outside the Rose Bowl sent pop-up tents and debris circling violently into the air.
---
NOTICE TO ALAMEDA POINT ANTIQUES FAIRE CUSTOMERS: There is often active filming occurring at this event. By entering, you agree that your image may appear in print, TV, Internet or motion pictures.
---
Antique's Faire Address: 3900 Main Street, Alameda, CA 94501

Contact Antiques By The Bay, Inc.
Office Address:

2701 Monarch St., Alameda, CA 94501 Phone 510-522-7500 Fax 833-761-2388
Click here to email us
Mailing address:
Antiques By The Bay, Inc., PO Box 430, Alameda, CA 94501
---
---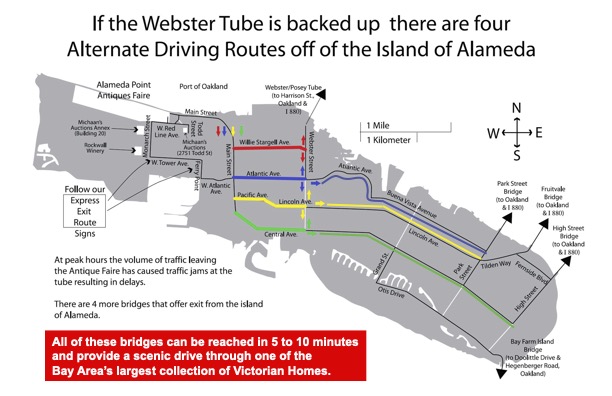 Dont Miss Out on Important Information!