Alameda Vintage Fashion Faire~
FALL EVENT 2017
Friday, 10/13/17 *6PM- 10PM & Saturday, 10/14/17,  10 AM- 5 PM 
*PLEASE NOTE : Venue, Back at Michaan's Annex Auction
2701 Monarch Street, Alameda, CA 94501 in historic Alameda Point.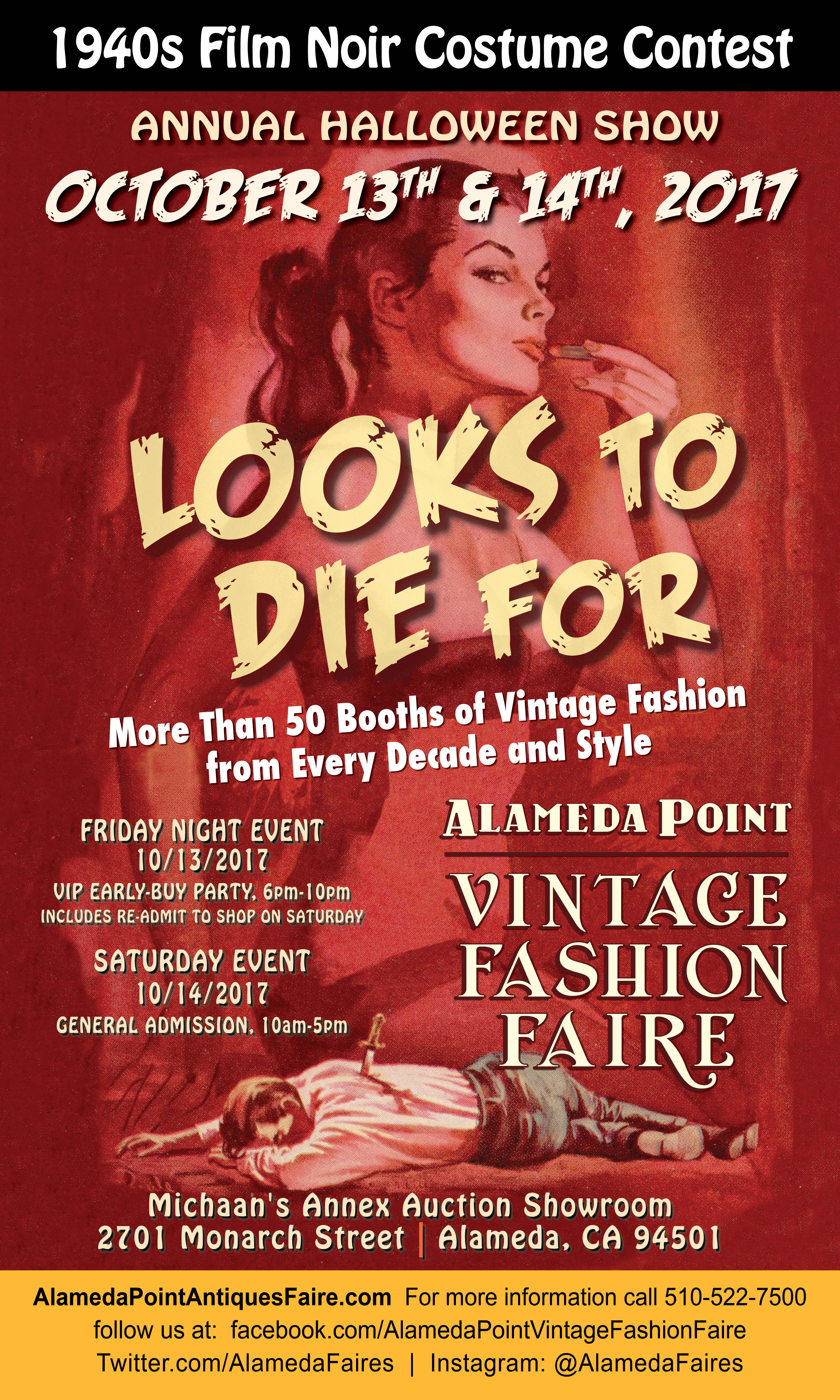 Coming Soon!!!
Shop the biggest Vintage Fashion Event in the Bay Area with over 50 Booths of timeless attire!
Come and experience a vintage fashion extravaganza with top dealers showcasing a wide array of women's & men's clothing, couture, jewelry, accessories, textiles, fine linens and more.  Don't miss this exciting event featuring timeless fashion from every decade including the Victorian & Deco eras, the fabulous 40's & 50's, and the glitzy 60's, 70's and 80's inspiring today's fashion designers.
TWO DAYS ONLY!
FRIDAY VIP EARLY BUY PARTY, 10/13/17~ 6pm – 10pm
$15  at the door or *$10 ticket online through Brown Paper tickets (purchase readmits to the entire Saturday show beginning at 10 am) 
"40's Film Noir" themed Costume Contest with prizes for all entries. Come dressed in Noir style and celebrate Halloween early. Grand prize: $100 Voucher, good for any booth at the Vintage Fashion Faire.
Live Musical Entertainment:Steve Lucky & the Rhumba Buns featuring Miss Carmen Getit
No Host vintage bar by Stookey's Club Moderne
SATURDAY, 10/14/17, 10AM-5PM ONLY $5
FREE PARKING
SATURDAY SHOW 10/14/17~ 10am – 5pm 
 (
note: Friday night ticket option also includes admission to Saturday's early buy, regardless of whether you attend Friday night or not
)
GENERAL Admission 10am – 5pm, Only $5! 
The entire Saturday show is ALL AGES, 16 & under free with paid adult admission.
*Students with a valid ID get 2 for 1 discount: Saturday Only
Pre sale tickets will be available: BROWN PAPER TICKETS
Tickets also available at the door.
Visit our VFF Show Producer Sandra Michaan's Pinterest  or more pics & vintage inspiration!
 October 13th and 14th, 2017 back at Michaan's Annex Auction Showroom, 2701 Monarch Street, Alameda, CA 94501 in historic Alameda Point.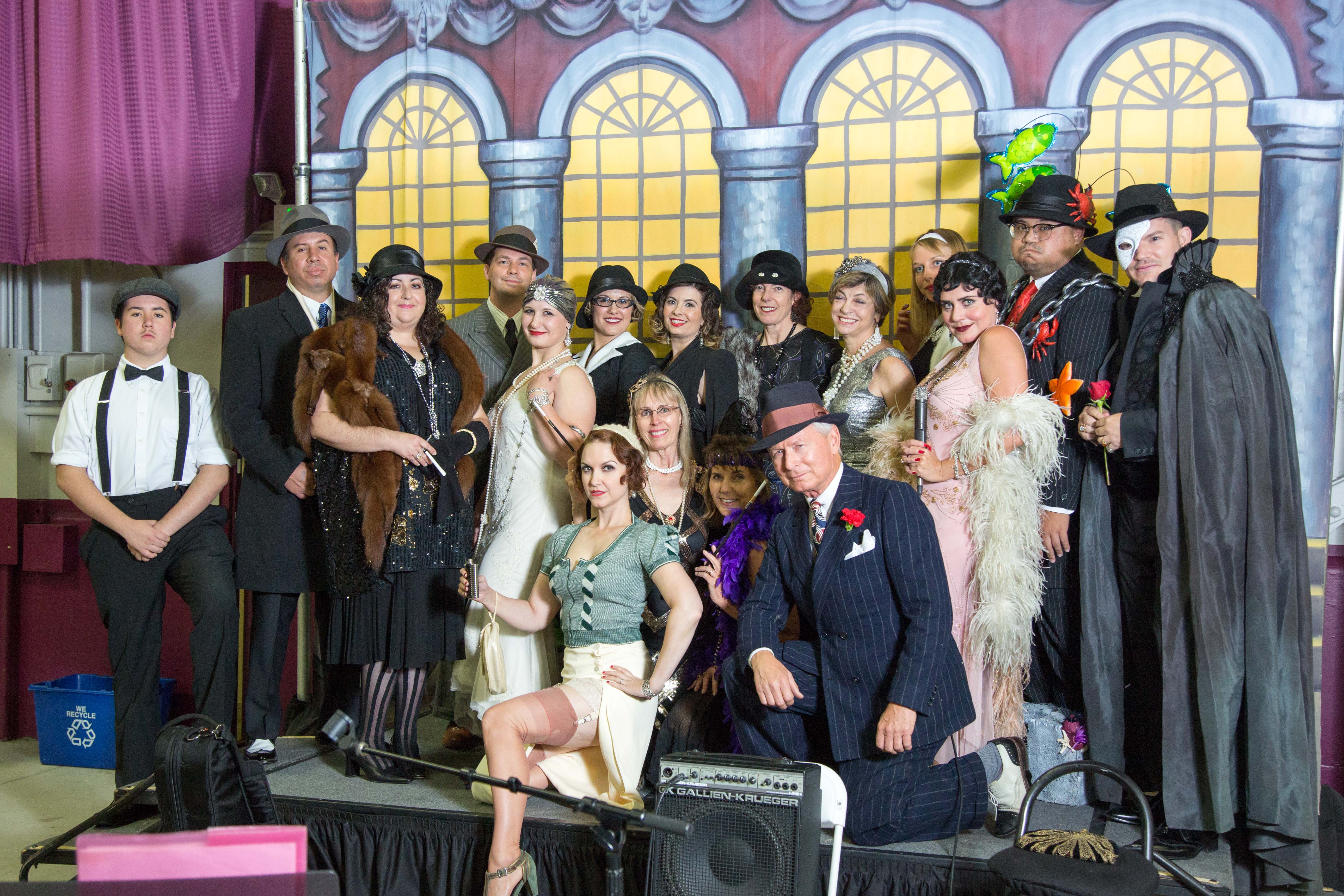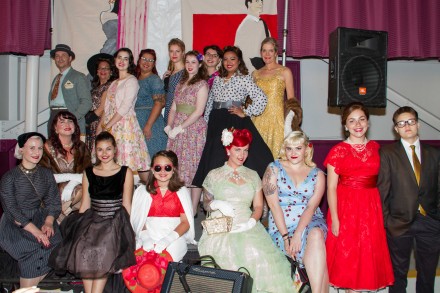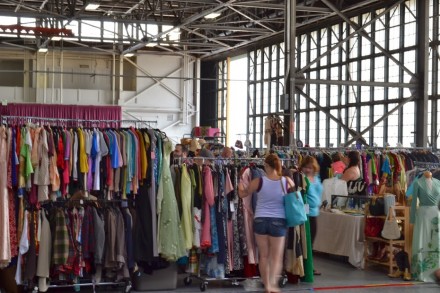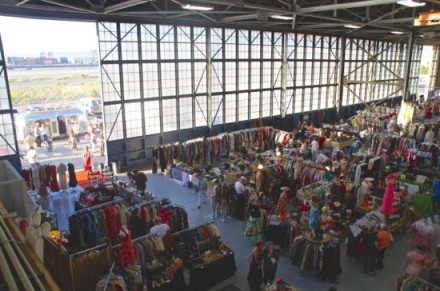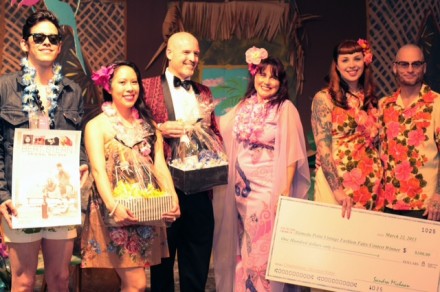 Spring VFF Costume winners with Sandra Michaan, Show Producer & MC. Photo by Ricardo Gomez Photography
Vintage Clothing Dealers: Limited space available.
 Dealer Inquiries for our spring show: Call Show Manager, Randie Bradley at the Antiques By The Bay office, 510-522-7500 or email Randie Bradley at randie@alamedapointantiquesfaire.com  Vendors booths sold out for this event. We are now taking a waiting list for dealers. First come, first served.