There's no business like show business and Old Hollywood is an influential piece of golden age history that has significantly shaped and defined what we consider to be glamorous to this day on the red carpet. This is the same glamour we still pay homage to and emulate in fashion. Old Hollywood is the dream factory and continues to be a representation of a more romantic, nostalgic era that has passed down some of the most iconic looks to date.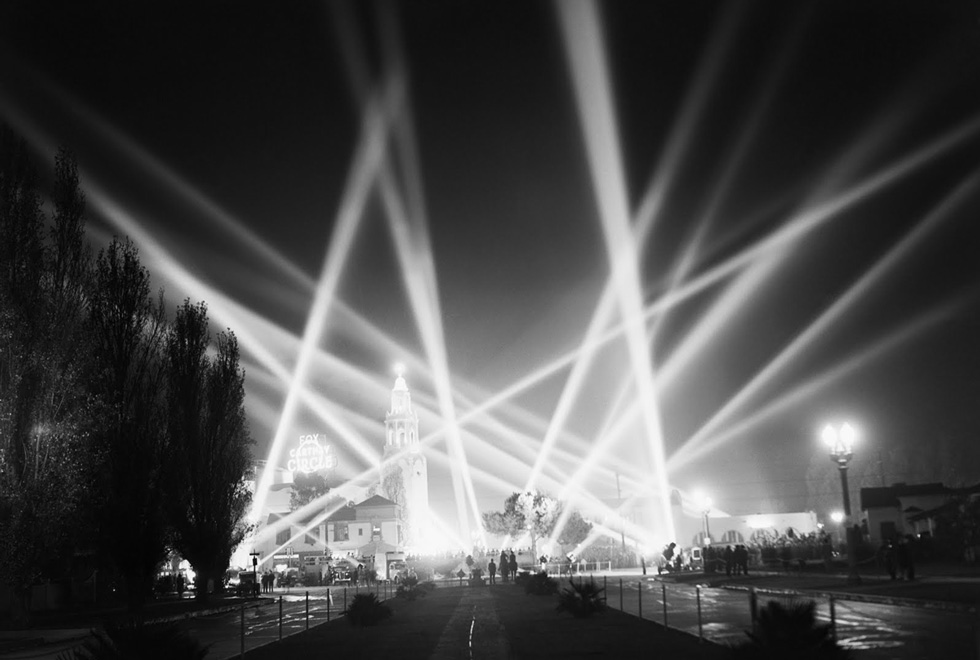 The spirit of Hollywood from the 1920's to the 1960's affected the masses and influenced the fashion industry and tastes of the audiences in such a way that movie stars, films, costume designers and directors alike are still fondly remembered today because of their impact on the silver screen. Even in modern day Hollywood we try our best to imitate or reproduce and capture the magic that these celebrities and films have left behind.
As the Golden Age of Old Hollywood fades to black, it has left indelible traces of its soul behind. The remnants of its glorious past has spawned inspiration, and our world has been fascinated and captivated by it ever since. From costumes and art, to music and architectural design, the Old Hollywood we dream of and cherish has left its mark in immeasurable ways. Who can forget Fred Astaire and Ginger Roger's dances, gliding across elaborate sets in feathers, top hat and tails?  We still can picture Clarke Gable sweeping up Vivien Leigh a flight of stairs in Gone With The Wind in Technicolor splendor. Our childhood memories flood back to those ruby slippers clicking three times like Judy Garland wore to transport her back home from Oz.
Behind each of these iconic, cinematic moments was a costume designer who not only created the look to suit the star, but shape the character and perfectly set the scene for future generations. The clothes they wore influenced fashion trends and shaped the most memorable moments in cinema history. Under Hollywood's studio system, costume designers like Adrian, Travis Banton, Orry-Kelly, Irene and Jean Louis were like the star fashion designers on reality TV today. Gowns created for stars were featured in fashion magazines where the designer would offer tips and sewing patterns, which ladies could recreate at home. The most celebrated and influential of them all was Edith Head, winner of eight Academy Awards for Best Costume Design.
Movie going audiences looked to Hollywood to copy the styles of their favorite stars. Jazz dolls like Clara Bow and Joan Crawford led the way in the flapper era.
After the Wall Street crashed in 1929 and fortunes turned, Hollywood used glamour as a way to transform the reality of the Great Depression and heralded in the 1930's Golden Age of Cinema.
Every week, 85 million Americans lined up around the block to escape the reality of their every day lives to see luxury and decadence, exotic people, elaborate sets and epic costumes.
In modern times, major designers from famous fashion houses worldwide have channeled Hollywood glamour in their designs and still affect the masses with their red carpet attire.
It's evident that Old Hollywood glamour has passed on countless vintage designs that are responsible for the most timeless trends. Unlike many other trends in the fashion world, vintage trends have transcended the passing of time, thanks to their universal appeal and sophisticated versatility. As I write this column, year after year, I find that every era reappears on the runways, and modern designers create their own versions that emulate the fashion icons of a bygone time.
As time goes by, we continue to see a reemergence in vintage fashions. From the runways to the red carpet, our modern designers, models, pop stars and celebrities are all choosing to return to silver screen style.
That beloved era will be recreated at our fall/winter holiday Vintage Fashion Faire and you won't want to miss the fun of walking the red carpet and entering the show through the authentic theater lobby of Michaan's Annex Auctions Showroom! Many of our best vintage dealers from our monthly outdoor show will be bringing their finest merchandise for men, women and children and you'll be able to shop dealers coming from Oregon, Washington, Nevada and Hollywood, of course.
You can experience old Hollywood style by entering our Vintage Hollywood Fashion Contest and maybe even win your own golden statue. Our VIP Friday night Early Buy on November 14th, is always one of the vintage fashion industries biggest celebrations in the Golden state. Everyone is invited to dress up and pose for the paparazzi. Be a stunning starlet or dapper gent from the 20's, 30's, 40's or 50's, a true Hollywood icon from a specific Hollywood film or a fabulous duo. Any Hollywood duo will do. You can even enter as famous Hollywood stars pairing from one of the classic films. Do you resemble a famous old Hollywood movie star like Bette Davis, Cary Grant, Greta Garbo, Clark Gable, Humphrey Bogart or any other silver screen stars? We will have prizes for all entries and the Grand Prize winner will get a $100 voucher to shop the faire.

Be a shining star with a vintage evening glamorous look that you've been waiting to show off. Look to Old Hollywood glamour for inspiration, or bring your own incredible glam-tastic style to our VIP party.  We will have live music featuring Sara and Swingtime playing Hollywood tunes with a no host bar by Lucky 13 and food offered by Pacific Fine Foods. For those who prefer coffee or tea, Zolo Coffee Roasters will be on board too, back by popular demand. Absolutely Fashionating!
There's no business like show business and… vintage. Everything about it is appealing…Baby, take a bow!