It's a mad, Mod world. The swinging sixties are back. The beehive hairstyle evokes a demure elegance and every Audrey Hepburn fan knows it's cocktail party time. Mix your own Martinis, in your retro decor. On your rotary dial phone, call up your metro men & gal pals and get ready to paint the town. Dress to impress. Suits are preferable for men but nice dress pants and a dress shirt would pass. Party dresses are just the ticket for the ladies. Hats are strongly encouraged. Just make sure they stay away from long cigarette holders! (See this clip of Breakfast At Tiffany's for the Vintage Fashion Faire to see why.) It's that time of year where even a toga party is glamourous. It's almost fall and we start to think of madcap Halloween antics. You'll want to make an entrance at your holiday festivities. Fashion's love affair for Mad Men is far from over so let's go-go shopping for stylish vintage clothing.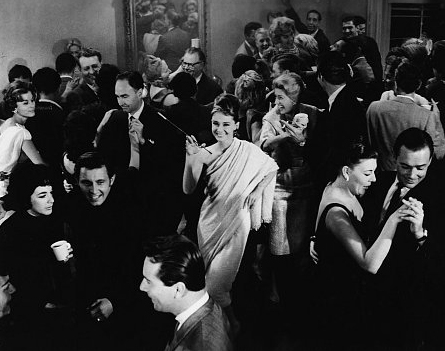 Now you can get the Mad Men look without spending mad money. Calling all vintage style mavens, here's your chance to win a basket of Mad Men. The Alameda Point Vintage Fashion Faire on Saturday, October 9, 2010 from 9am-6pm will feature a vintage-decorated 60's lounge by Greg Favors. There will be a costume contest with prizes going to the best Mad Men or Mad/Women inspired costumes along with a retro raffle. This is your chance to be in the spotlight! Maybe Don Draper will be a judge…
For more cocktails, you'll want to show off your newly acquired vintage attire at Forbidden Island Tiki Lounge for the Mad Men Madness Vintage Fashion Faire After Party on Sunday 10/10/10 from 6pm-9pm featuring music by Blue Bone Express, a New Orleans, jazz band playing the Mad Men theme, (of course). Celebrate Vintage style all weekend in Alameda.
See you on the red carpet. Check back often. Stay stylish in vintage…