June is the month you think of beach parties, back yard BBQ's and putting the top down on your convertible to take a long ride on the backroads, right? Think again. Mother Nature is thinking of something else this month by sending a thunderstorm right on our antique show weekend. Raining on our parade is not a very nice thing to do, leaving all our vintage loving shoppers like this lovely lass, out in the cold!
Management at the Alameda Point Antiques Faire doesn't like to cancel shows due to stormy weather, especially in the summertime! Luckily, we have a new Rain Rollover Policy so that means, you get to shop the show every month and sellers can still have a show with dedicated shoppers to attend. (Meanwhile, auctions at Michaan's will be as scheduled). Chances are… the weather will clear up. If not and we still have sprinkles, then we'll pull out our vintage umbrellas. We can deal with a little rain but we can't have a downpour on all those treasures!
We have rescheduled our show for next Sunday, June 12th. Now we hope the storm goes away and gives us the blue skies and sunshine we deserve. More like last month but maybe not so hot. Golly, we had a scorcher last show (and we sure didn't want to complain) but risk of a little sunburn is a whole  lot better than a down pour in June battling thunderstorms. Now that we re-scheduled for next weekend, we have a good chance at a good show!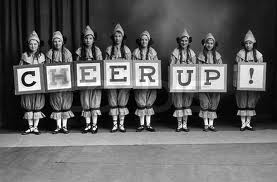 We will see you next Sunday, June 12th, so spread the word!  We're dreaming of a big show with clear skies overlooking our breathtaking, world famous views of the San Francisco skyline on the charming Island of Alameda.
That's summer loving and what we expect in the glorious month of June. Hope you can join us.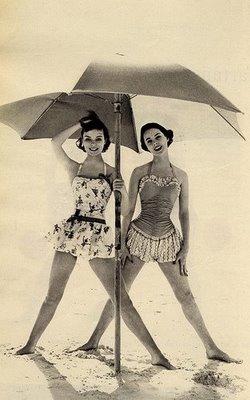 Stay stylish in Vintage! See you soon at The Point.